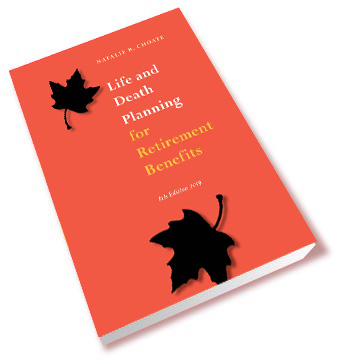 You spoke, and we listened.
After receiving feedback from subscribers on the e-book version of Natalie Choate's "Life and Death Planning for Retirement Benefits" our web designers went to work. InterActive Legal has just launched a new website, RetirementBenefitsPlanning.us, that is more secure and responsive across all devices.
Most importantly, the new website doesn't require a PayPal account! A simple credit card transaction is all that is required.
Since the new website offers so many advantages, we've decided to phase out the website you are presently using.
And, to make your transition to the new website even better, we're including one FREE month when you sign up before June 1, 2019.
---
How do I move my e-book subscription to the new e-book website and claim my FREE month?
Click "Move your Subscription NOW" above to CREATE your new account on RetirementBenefitsPlanning.US.
Choose either a monthly or yearly membership level.
Follow the on-screen directions to create your new account.
---
What happens on June 1, 2019?
Our new site will replace existing versions of Natalie Choate's e-book, those sites will no longer be available effective June 1, 2019.  Old subscriptions will automatically be cancelled. To avoid interruption of using this valuable resource, you must direct your browser to the  more secure and improved website to establish your new subscription and claim your free month.
---
Let us help
If you have any problems creating your account on the new site, please call us at +1 (321) 252-0100. One of our customer service representatives would be more than happy to help.
Thank you to all our valued subscribers for their feedback in helping us improve the e-book website.