The most comprehensive book on planning for retirement benefits, to help you understand and navigate this complex subject.
Natalie Choate's classic book has been an indispensable reference for estate planners since 1996.
For $9 per month, the digital subscription gives you instant access to the wealth of knowledge in this amazing reference tool.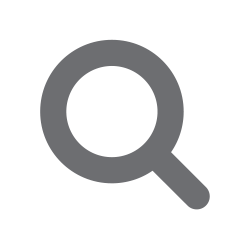 Completely 
Searchable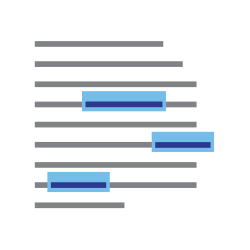 Dynamic Links
 Throughout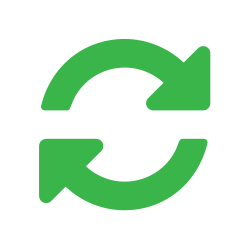 New
 Content and Automatic 
Updates
---
Choose $9 per month or $99 for yearly subscription.
---
The 8th Edition
Informative video by author Natalie Choate detailing what's new in the 8th Edition of Life and Death Planning for Retirement Benefits.
---
30
"Incidentally, I have found your book to be the most useful one on the subject I have found yet. It has made an extremely complex subject much easier to understand."
William O. Allen, Esq.
Marcoux, Allen, Abbott, Schomer & Bower, PC., Jackson, MI
29
"I'm glad I made the investment in Life and Death Planning for Retirement Benefits. Having the technical knowledge that your book provides helps me stand apart from other planners, which helps in gaining referrals from CPAs and lawyers."
Joseph Aiello, Financial Planner and Life Insurance Professional
Royal Oak, MI
28
"We have really benefited from your excellent book on Life and Death Planning For Retirement Benefits."
Tom Aiken
27
"Natalie Choate's book, Life and Death Planning for Retirement Benefits is, in my opinion, the most complete and understandable book that has been written on this subject. It is a very nice resource for this area."
Pat Agnew, Esq.
26
"Natalie Choate's book is the best value I have seen in a long time. Ms. Choate summarizes matters beautifully."
William R. Hayes
Dayton, OH
25
"Both your books are superb resources and no advanced estate planner should be without them (in my opinion)."
Mark D. Munson, Esq.
Drach Law Firm Wausau, WI
24
"Your book is the finest work on this impossibly difficult subject ever published."
Michael A. Nishkian
Long Beach, CA
23
"I have found your book Life and Death Planning for Retirement Benefits invaluable (as has most of the estate planning community nationwide – thank you!)"
Brad Richter, Esq.
New York, NY
22
"Our firm has copies of your two books, both of which we consult frequently for answers to questions relating to retirement plans and QPRTs."
Robert G. Petix, Jr., Esq.
Boston, MA
21
"Usually it is very easy to find things through either the index or table of contents! Thank you so much for writing the book Life and Death… it is an easy to use and wonderful resource."
Jayne E. Gardner, JD
Mayo Foundation, Rochester, MN
20
"Your Life and Death Planning for Retirement Benefits book has proven to be, perhaps, my most used resource—and I am very grateful that this publication exists."
Thomas F. McGuire, Esq.
Arnstein & Lehr, LLP., Chicago, IL
19
"A client just left me a voice mail message with a question regarding IRA distribution from an estate of which he is executor. Your book made it possible for me to answer quickly and sound erudite in the process. I am most grateful!"
Smoky Hicks
Atlanta, GA
18
"In that one seldom gets the opportunity to correspond with an author I would like to take this opportunity and say that after considerable personal research and legal fees your book is by far the best investment I've made and has been helpful beyond description. It is the only coherent, organized source available and has made clear to me (but maybe not the attorneys) that there are a number of areas where there is no law and common practice and that at best chaos reigns."
James C. Spinks, Realtor
Tulsa, OK
17
"This book is excellent and one every attorney who advises clients regarding their estate plan should have close at hand."
Thomas C. Courtway, General Counsel
University of Central Arkansas, Conway, AR
16
"Thank you so much for your advice and your efforts in revising your book – most valuable reference!"
Eunha K. Thayer
15
"While I know not every so called IRA expert agrees with all your positions on everything, your book usually provides the answers and techniques I am looking for. Thanks for being a GREAT resource."
Scott
14
"It really is the "Bible" of attorneys advising folks who have retirement accounts. When I'm trying to convince some recalcitrant institution to do what I want for a client, usually all I have to do is say, "Well, according to Choate's book…" and I get what I want.""
H. Amos Goodall, Jr., CELA
13
"I have found your book very useful and informative"
Neil Richardson
12
"Your book is our first choice for reference when we have questions. It is extremely helpful!"
Deborah Wilson, RP Registered Paraplanner
Memphis, TN
11
"I consider your work the "bible" on the subject matter."
Richard L. Furry, Esq.
Dayton, OH
10
"I have just purchased and read your new [7th] edition, and it has already paid for itself by answering several of my questions."
Estate Planning Attorney
Chicago, Illinois
9
"I've definitely learned what I know from your book and other writings, like the "100+ best/worst Ideas" piece. I wish all legal education materials were as "applied", written for the practitioner facing real clients, with examples and detailed table of contents, as yours."
Lori, Attorney at Law
Durham, NC
8
"You are a true BLESSING to all of us estate planners."
Valisa, Attorney at Law
Irvine, CA
7
"I got my book over the weekend. Your book is really, really comprehensive and amazing! Thanks for writing it!"
Romeo
Former IRS Revenue Agent
6
"I just want to thank you for your wonderful book and presentations on Retirement Accounts and IRAs. Your book certainly gave me a shortcut in the research."
Janet
Saint Simons Island, GA
5
"Incidentally the product is excellent. I can see why you are the acknowledged expert in retirement plan estate planning."
Michael, Certified Tax Lawyer
Orlando, Florida
4
"Your book, Life and Death Planning for Retirement Benefits, is basically required reading in our firm."
Erik
Jericho, NY
3
"I've just begun your text and it's very well written. The first 60 pages flew by, and I really appreciate the section references."
Paula, Financial Advisor
Seattle, WA
2
"I really cannot count the number of times I have relied on your book about planning with retirement benefits. It's an absolute life saver. I don't know how I would practice without it."
Kathryn, Lawyer
Chicago, IL
1
"Both of your books (on QPRTs and Retirement Benefits) have a permanent place on my bookshelf."
Kristen
Florham Park, NJ