Exclusive Webinar from Natalie Choate:
Helping Clients Navigate Two New Planning Scenarios
Join Natalie Choate for a discussion of the new CARES Act, which impacts retirement benefits in two important ways—minimum distributions are "cancelled" for 2020,
and special tax breaks are permitted for coronavirus-related distributions.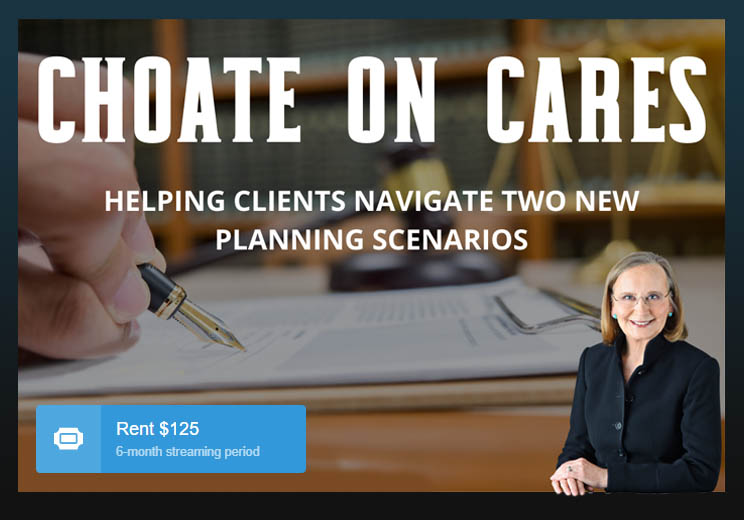 PLEASE NOTE: If you are an InterActive Legal subscriber, you can access this recording FREE on the InterActive Legal Subscriber website.
Not an InterActive Legal Subscriber?